The finals of the Autumn 2022 season were held last night.
In the A League Final Benchwarmers took on Super 6 whilst Peachy and Net Worth battled it out for the B League title.
After a very closely competed game Super 6 came out victorious in the A League and congratulations to Peachy who took the B League honours.
In the 3rd place playoffs, KBU beat Mikasa Tucasa to take A League 3rd place and Charlie's Angels beat Tigers for 3rd place in the B League.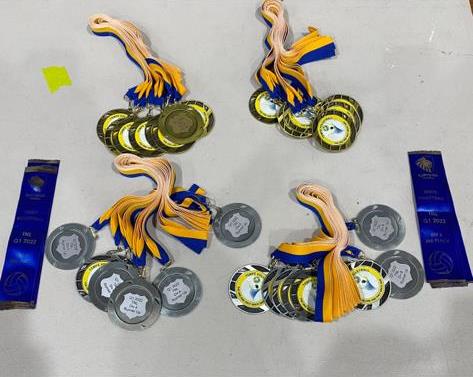 Congratulations to everyone and we look forward to seeing many of you back again for the new season starting in a few weeks.