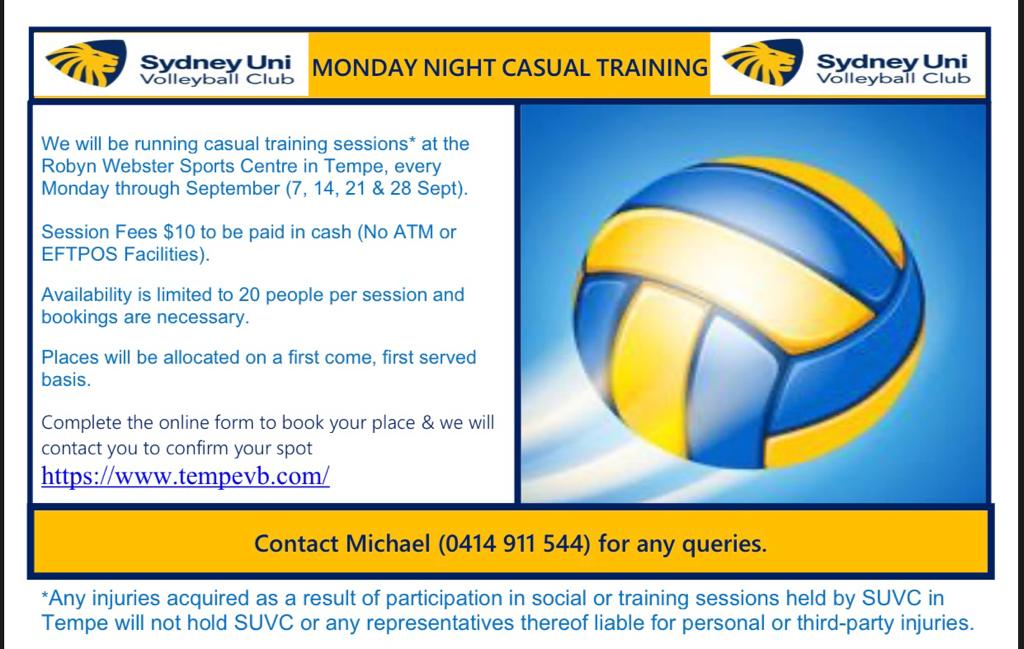 Sydney Uni Volleyball Club will be running casual training sessions at the Robyn Webster Sports Centre in Tempe, every Monday through September.
Session Fees $10 to be paid in cash (No ATM or EFTPOS Facilities)
Availability is limited to 20 people per session and bookings are necessary.
Places will be allocated on a first come, first served basis.
Please complete this form to book your place.
Unfortunately all sessions for the September Monday night training are now fully booked. However if you would still like to express an interest in playing in the Thursday night Tempe Volleyball League please leave your details below. Also it is possible that some places in the September Monday night training become available at late notice through cancellations etc. in which case we may contact you. There is also a high chance of more sessions being organised in the near future if there is enough interest.